Programme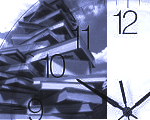 All three days of the conference are filled with interesting activities. The principal objective is obviously the presentation of the papers, still, there are also cultural and accompanying events prepared and we hope that the participants will enjoy the time spent at the conference.


Complete version of the conference programme: Full Program
The schedule of the conference:
May 12, 2014 - 1st conference day
Participants presence, Opening ceremony, Lunch, Lectures, Exhibitors and sponsors presentations, Welcome party.
May 13, 2014 - 2nd conference day
Lectures, Exibitors and sponsors presentations, Social Evening.
May 14, 2014 - 3rd conference day
Lectures, Closing ceremony and Lunch.
May 14, 2014 - Technical Visit - High Current (Short-Circuit) and High Voltage Laboratories at Brno University of Technology
Scope:
The visit includes a guided tour through the laboratories with a presentation of test equipment for high current and high voltage testing. The laboratories are incorporated with the Centre for Research and Utilization of Renewable Energy and are used for experiments and research as well as type testing. The main equipment is of following parameters:
- Short-Circuit Current Laboratory – 150 kA(AC), 50 kA(DC)
- High Voltage Laboratory – AC source: 300 kV/1 A(AC); Impulse generator: 1000 kV/100 kJ
Future information about the laboratories is available at following link in section "Laboratories": http://www.cvvoze.cz/en/vyroba/index.
Important terms:
- Departure from Hotel Santon on May 14 at 14:00, duration about 2 hours (including transport).
- The visit is free of charge.
- Registration via email sent on epe2014@epe-conference.eu till May 9, 12:00.
- Please use the email subject: EPE2014 – Technical visit.
- Note: There is limit on the number of participants. Registration will be completed on a "first come – first served" basis. Once we reach our maximum limit of delegates the registration for this visit will be closed.